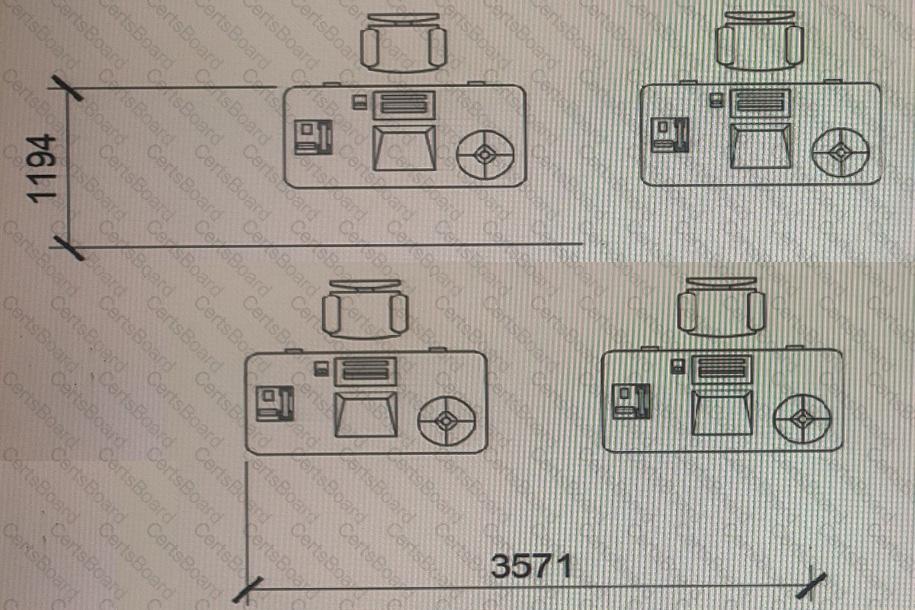 The exhibit shows a workstation arrangement, with horizontal and vertical dimensions, representing the row and column spacings.
Both dimensions have been placed incorrectly, with one origin point of each dimension being placed in the wrong position.
What command should be used to ensure that the dimension objects are placed accurately?