Refer to the exhibit.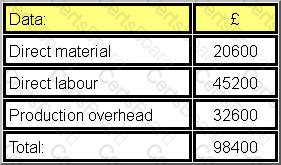 The following costs apply to batch 325, which consists of 10000 units of identical products:
The company charges selling and administration costs at a rate of 20% of production costs and wishes to achieve a profit margin of 20% of sales.
What is the required selling price per unit of product?
Give your answer to 2 decimal places.