Refer to the scenario.
An organization wants the AOS-CX switch to trigger an alert if its RADIUS server (cp.acnsxtest.local) rejects an unusual number of client authentication requests per hour. After some discussions with other Aruba admins, you are still not sure how many rejections are usual or unusual. You expect that the value could be different on each switch.
You are helping the developer understand how to develop an NAE script for this use case.
You are helping the developer find the right URI for the monitor.
Refer to the exhibit.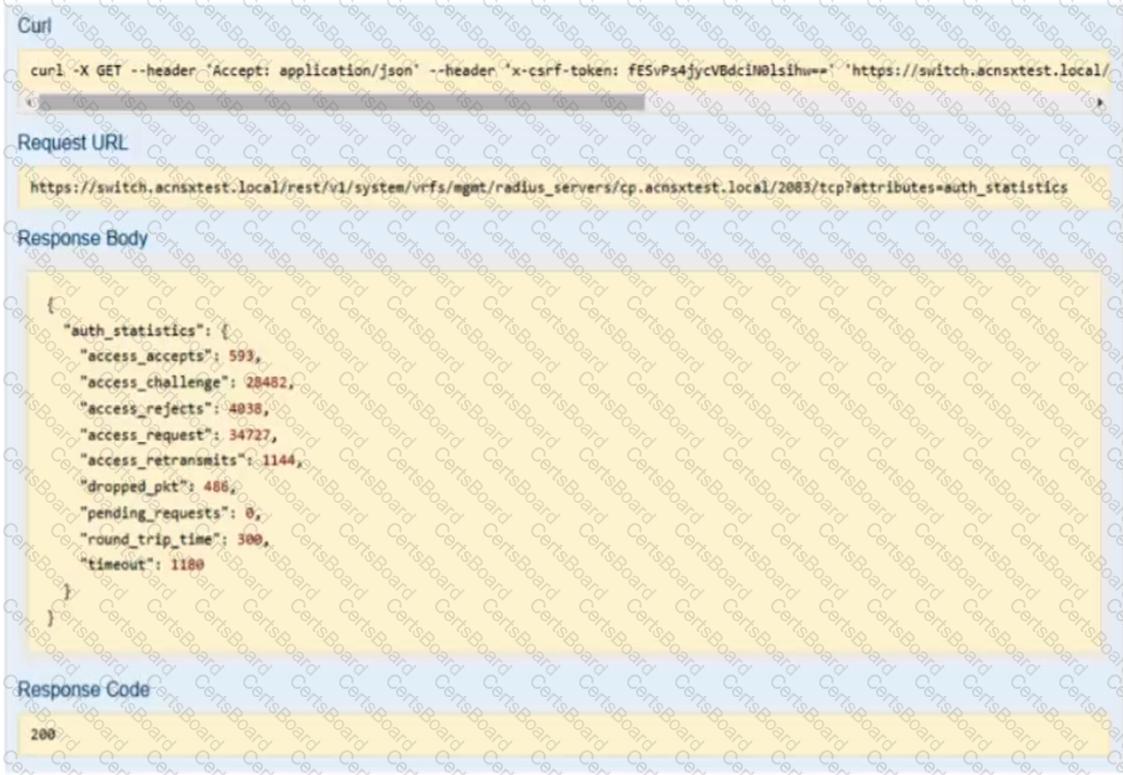 You have used the REST API reference interface to submit a test call. The results are shown in the exhibit.
Which URI should you give to the developer?