Exhibit.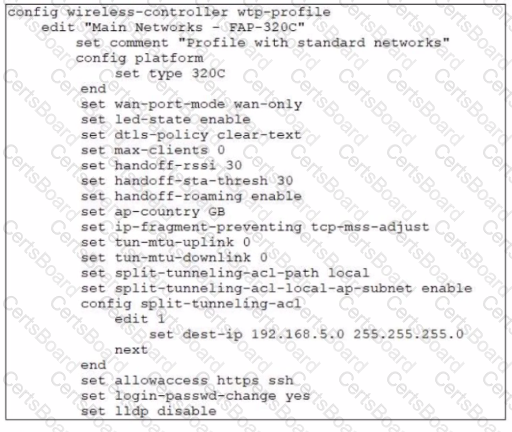 Exhibit.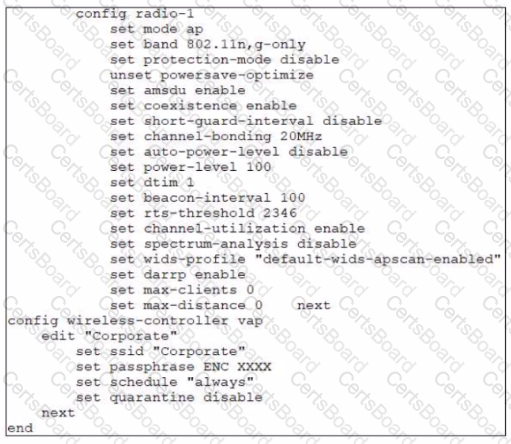 Refer to the exhibits
In the wireless configuration shown in the exhibits, an AP is deployed in a remote site and has a wireless network (VAP) called Corporate deployed to it
The network is a tunneled network however clients connecting to a wireless network require access to a local printer Clients are trying to print to a printer on the remote site but are unable to do so
Which configuration change is required to allow clients connected to the Corporate SSID to print locally?